Tinctures are a versatile and delicious way to incorporate the properties of hemp into your daily routine. At CBD American Shaman, we take pride in offering our customers some of the highest quality (and most tasty) options on the market. While there are many different kinds of tinctures to choose from, there are 5 fan favorites that CBD American Shaman shoppers won't want to miss out on.
CBDA & CBGA Extract Comprehensive Immunity Support
Looking to add a tincture to your alternative wellness routine? Our CBDA & CBGA Comprehensive Immunity Support tincture could be the right fit for you!
This peppermint-flavored tincture harnesses the properties of CBDA and CBGA. Despite being known as minor cannabinoids, these two have a lot to offer. For example, a 2021 paper observed the use of CBGA against seizures. Results found "CBGA was found to interact with numerous epilepsy-relevant targets including GPR55, TRPV1 channels and GABAA receptors."
Other properties of CBDA and CBGA include anti-inflammatory, calming, and immunity enhancement. While the medical potential of CBGA is still being explored, shoppers can still explore this unique cannabinoid on their own. Getting your own bottle of CBDA & CBGA Extract Comprehensive Immunity Support tincture is easy! Keep reading below to find out how.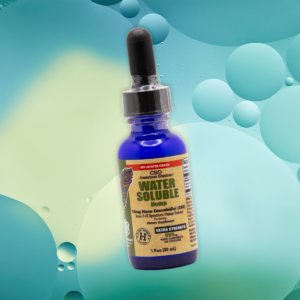 CBD Extra Strength Water Soluble Drops
Sometimes being a little extra is a good thing. Our CBD Extra Strength Water Soluble Drops are a great example.
This product is ideal for individuals who need a higher potency serving size. Each bottle contains 900mg of high-quality, full-spectrum hemp extract. To make it even better, we created this tincture to be water soluble, meaning it can be mixed in with your favorite drink.
Want your own bottle? Keep reading to find out how to get one of your own!
600mg CBGO Water Soluble Drops
Want a tincture that harnesses the power of CBG? Then our 600mg CBGo Water Soluble Drops may be the product you have been looking for!
CBG is known for its anti-inflammatory and appetite-stimulating properties. According to Forbes, "CBG is more likely to be an appetite stimulant per preliminary studies while CBD is more likely to be an appetite suppressant, though more research is needed to confirm these and other mechanisms."
This water soluble product is great for individuals with an active lifestyle. Let our CBGo drops help you keep up with all that life has to offer! Please continue reading to find out how to get your own bottle at CBD American Shaman.
CBNight Water Soluble Drops
Want a hemp product that is focused on promoting sleep? We have just the thing!
CBD American Shaman's CBNight Water Soluble Drops are designed with sleep in mind. Made with high-quality broad-spectrum hemp extract, this product is sure to be a great addition to your nighttime routine. Our water soluble formula means individuals can mix these drops into their favorite bedtime beverage with no muss or fuss. Once you try this product, it will be easy to see why it is such a fan favorite!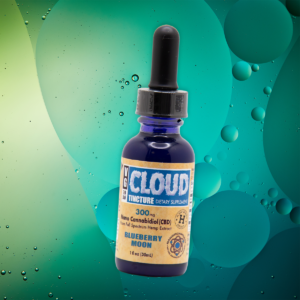 Do you prefer a flavored tincture? Our CBD VG Tinctures have 3 mouth-watering flavor options!
Each bottle contains 300mg (we have a 500mg option too!) of full-spectrum hemp extract to give you all the best that hemp has to offer. This fan favorite comes in a wide variety of flavors including (but not limited to);
Blueberry Moon




Cherry Limeade




Strawberry-banana




Tutti-Frutti




Tropical Punch
Shoppers can find all of these flavors and more at their friendly local CBD American Shaman Store. Continue reading below to find out more!
Ready to buy a tincture for yourself? Shopping at CBD American Shaman has never been easier! Shoppers can browse our selection from our online store in the comfort of their own homes. But the best experience is when you come to shop in person.
When shopping in person, our customers have the benefit of being able to have our team of dedicated professionals help answer their questions and concerns, as well as get recommendations for products based on their individual needs. And when shopping in person, customers can even get a free sample product to take home!
Come stop by your local CBD American Shaman in Bonner Springs, KS to find these five fan favorite tinctures and more!