It's hot and sometimes the only thing that sounds good is a cold, refreshing smoothie. And with gas prices going up and down like a roller coaster, making your own smoothies at home just makes sense. If there is any challenge in making a smoothie, it is finding a well-rounded variation of flavors and ingredients that fits your lifestyle.
Water-soluble CBD tinctures have risen in popularity over the past several years, allowing individuals to incorporate CBD into their daily routine in new ways. If one can mix a water-soluble CBD tincture into their water, tea, or coffee, then why not into a smoothie?
A water-soluble CBD tincture makes any smoothie taste even better! Not only can it alter the flavor of your smoothie, giving you something new and delicious, but also adds the perks that the CBD cannabinoid has to offer.
The pairing of a flavored water-soluble CBD tincture with a smoothie is entirely dependent upon the tastes of the individual or individuals consuming the smoothie. When incorporating a water-soluble tincture into your smoothie, first consider the ingredients you would want to use. Then we can pick our flavored water-soluble CBD tincture. In our opinion, this is one of the most exciting parts. At CBD American Shaman of Bonner Springs, we offer delicious flavors to choose from, including (but not limited to):
Cherry Limeade

Lemon

Pina Colada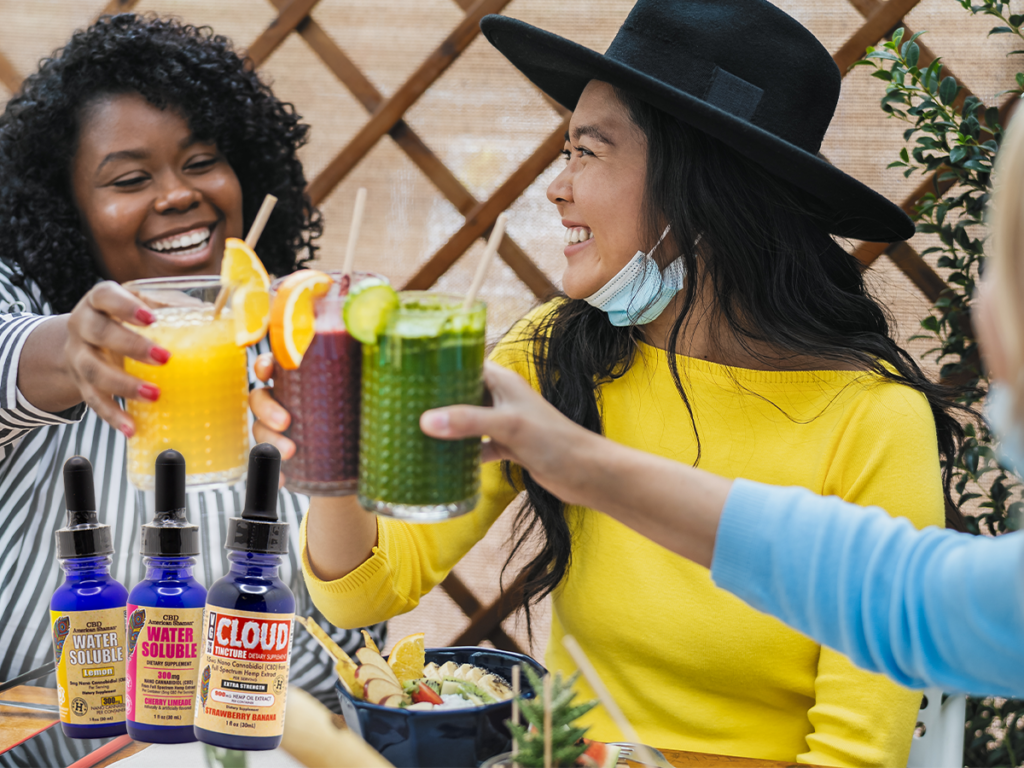 However, if an individual prefers the taste of a smoothie without any additional added flavor but still wants to add the properties of CBD, then there is an option. CBD American Shaman of Bonner Springs offers a natural (hemp) flavored water-soluble tincture. This tincture offers everything our flavored tinctures do with the natural goodness of hemp's natural taste.
CBD American Shaman of Bonner Springs is proud to be US Hemp Authority Certified, and we show it in each product found on our shelves. All of our tinctures undergo rigorous quality control measures and third-party testing. When it comes to quality, it doesn't get any better than CBD American Shaman of Bonner Springs.
Just like the other ingredients in your smoothie, the serving size of your CBD tincture matters. It is advisable to adhere to the same serving size one would consume using the sublingual method or by adding the tincture to water or any other drink.
A standard serving size is 10mg of CBD, however, the beauty of using a tincture is that this is easily adjustable depending on the needs of the individual. For those new to CBD or adding CBD tinctures, it is advisable to start with a small serving size and adjust as needed.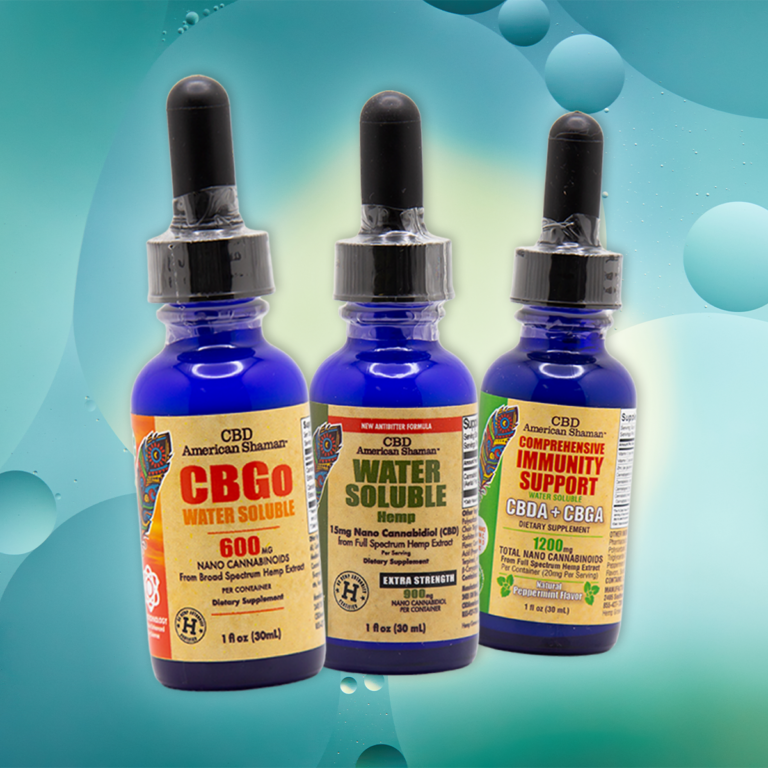 Where to Buy CBD Tinctures
Ready to buy a CBD tincture that is sure to take your smoothie to the next level? CBD American Shaman of Bonner Springs has you covered! We offer a variety of water-soluble CBD tinctures to give our customers to choose from. Whatever your flavor preference is, we are sure to have something that will make your mouth water.
Shop all of our tinctures at our store in Bonner Springs, KS where our team of dedicated professionals are ready to help you find the perfect product for your needs. Our goal is to help answer all your questions and concerns so that when you leave the store, you feel confident in the products you have purchased.
When it comes to water-soluble CBD tinctures to mix into your smoothies, no one has a better selection than CBD American Shaman of Bonner Springs. We cannot wait to see you and help you find the ideal product for your lifestyle. And when you shop in person, you can even pick up a free sample product to take home!