2022 appears to hold great things in store for the CBD oil market. As the COVID pandemic forced companies across the globe to pivot and adapt at a rapid pace, brands like CBD American Shaman took the opportunity to grow. And while the ground remained uncertain for long periods of time, CBD American Shaman emerged stronger than ever.
In a June 29, 2022 press release by PR Newswire, Technavio announced that the CBD oil market is experiencing projected upward growth of 3.97 Billion US dollars between 2021 and 2026. The press release revealed impressive information regarding key players, demographical areas to watch, and more. It shines a light on the future of the industry, giving hope to industry professionals worldwide.
According to the press release, "The global CBD oil market is fragmented due to the presence of numerous small and large vendors." Analysts observe that the largest vendors in the market have to not only juggle the fastest-growing segments of the industry but at the same time maintain their positions in the slower-growing ones.
The North American region is a driving force behind the industry growth. On a global scale, Canada and the United States occupy 38% of the global market, making them the dominant region in the industry. At the time of this writing, it is predicted the market growth will accelerate at a CAGR of 26.43% between 2022 and 2026, with 2022 alone expected to grow at least 25.16%. 
Among some of the largest players in the industry is CBD American Shaman. The Technavio press release referred to these players as "key market participants". Since 2015, CBD American Shaman has strived to expand and diversify in order to meet the needs of every individual who walks through the doors of our stores. As CBD American Shaman continues to grow, we have never forgotten the focus of our mission; to offer the highest quality products for everyone's needs.
What is causing the growth of the CBD oil industry?
Several factors are driving the growth of the CBD oil industry. The Technavio press release cites the growing millennial population in key cannabis markets as a driving factor. However, there are several other factors that drive the CBD oil industry.
According to Mordor Intelligence, there are several other factors that brands should take into consideration when planning on how to navigate market growth. These factors include;
A rising interest in research and development of plant-based alternatives for COVID-19 induced stress, anxiety, and depression.
Interest in plant-based alternatives for pain management
Sleep promotion alternatives
It is also noted that a non-psychoactive alternative to marijuana derived products also has played a role in the growth of the CBD oil market. While a large number of states have some form of legal marijuana laws, multiple states do not. A considerable number of individuals, regardless of location, prefer CBD derived products for a number of reasons. These reasons can include job requirements, medical necessity, and personal preference.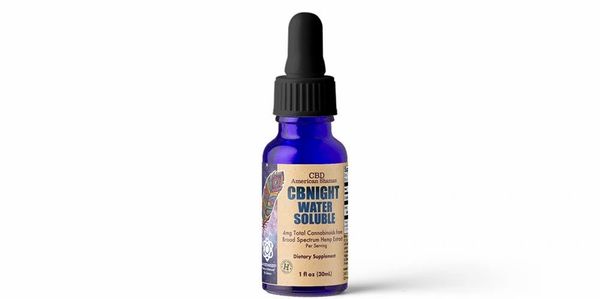 What does this mean for consumers?
Growth in the CBD oil market means several things for consumers. First and foremost is an increase in product variety and competitive pricing. As the market continues to grow, retailers will offer new kinds of CBD oils including flavors, isolate options, and potencies. Brands, like CBD American Shaman, will continue to offer new products as a way to diversify and reach new demographics.
However, consumers should also be aware of fly by night brands taking advantage of market growth to try and release poor quality markets onto store shelves. These kinds of products will often use sensational advertising and phrasing, inconsistent pricing, and other shady tactics.
How to Choose a Quality CBD Oil
As the CBD oil market continues to grow, it is important for consumers to know how to choose a quality product. There are several things that shoppers can do to ensure they are picking out a CBD oil product.
First and foremost is avoiding brands that use sensational phrasing such as "treats", "cures", and "medical miracle". These kinds of phrases are prohibited by the FDA and quality brands will avoid using them to adhere to all state and federal regulations.
Second, does the product in question have a Certificate of Analysis (or COA for short) available? A COA is the results of third party testing that details information such as potency, terpene profile, any potential contaminants, and other important information. Many brands will share COAs directly on their website, but stores carrying CBD oils and other hemp products should carry copies as well.
Third, how does the packaging appear? Quality brands will ensure their packaging follows all federal and state regulations. Packaging should also not contain any sensational or misleading phrasing as discussed previously. With the strict regulations hemp brands have when it comes to advertising, packaging plays an important role.
Finally, what contact information does the brand provide in case of any questions or concerns? Brands like CBD American Shaman ensure our customers have multiple ways of contacting us, including phone numbers, social media, email, and in-person help when shoppers come by one of our locations.
Quality brands establish trust and transparency with their consumers by observing these practices. CBD American Shaman is proud to be a leader in the hemp community, utilizing these practices every day. We strive to meet every individual's CBD goals by providing high quality hemp products.
Where to find CBD oil
Shoppers looking for quality CBD oils can find the products they need at CBD American Shaman. We offer a wide range of CBD products, including water soluble CBD oils in different potencies. Shoppers can find all of our products online or by stopping in at our store in Bonner Springs. And when you stop by in person, you can even pick up a free sample product to try!
Not sure where to start? We have a team of knowledgeable CBD staff members who are available to help answer your questions and address your concerns. We look forward to seeing you!